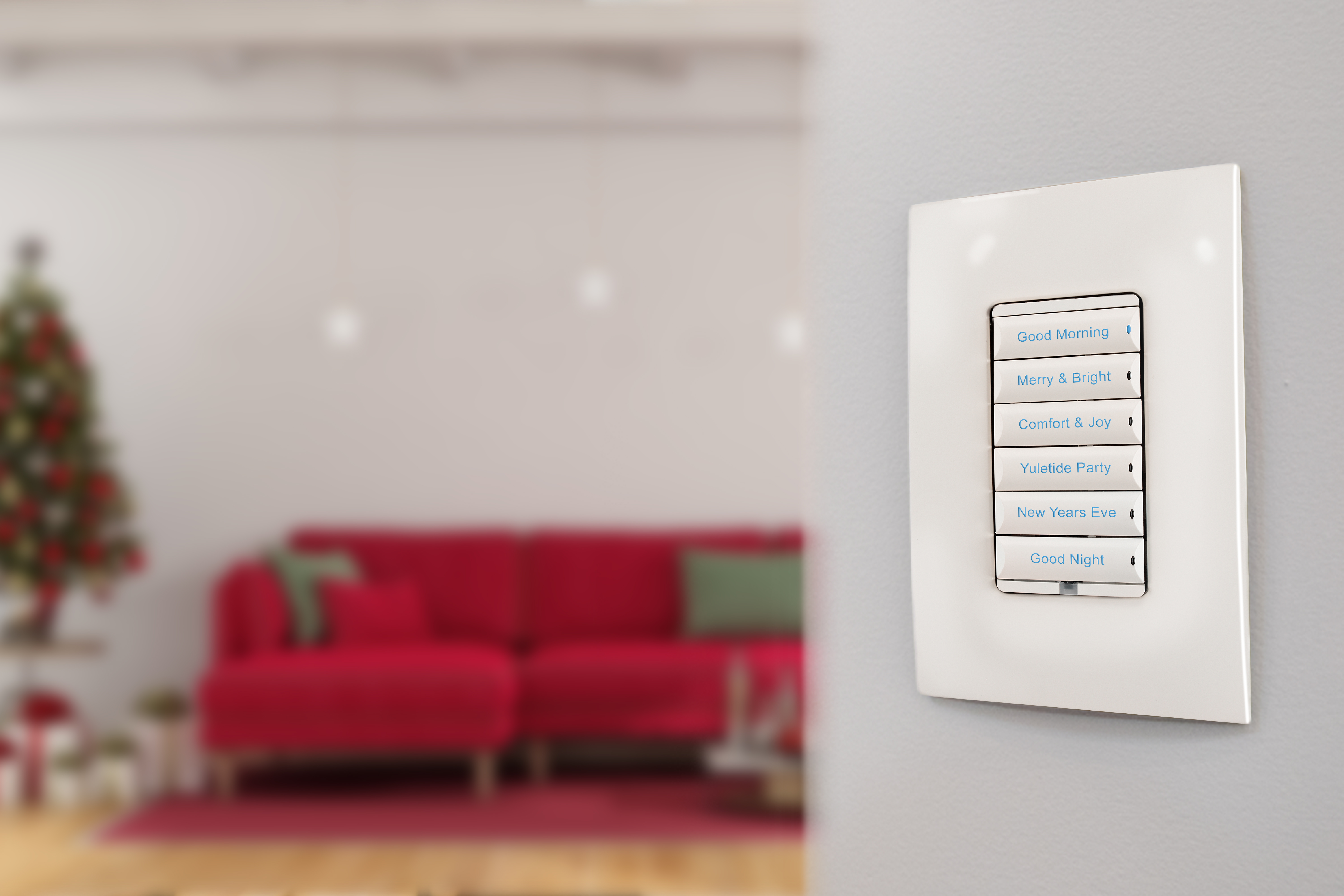 Control 4, a world leading manufacturer of solutions within the home automation and smart control niche, have in the past few days explained how their extensive range of keypads can be personised and customised for the festive season.
The company's range of keypads and other smart control solutions is impressively diverse and offers some of the most extensive smart home personalisation and customisation available today.
Smart lighting and other home automation can start with a single Control4 Wireless Switch or Keypad in a single room and expand to the entire home to manage, control, and automate all of the smart devices in a system.
Control 4 Wireless Lighting allows easy control of individual lights or different groupings of lights, as well as the creation of personalised scenes. Those scenes can be activated by a customised button on a Control 4 keypad and that is where the smart control system can be harnessed for the holidays.
Buttons on a keypad, after all, can be customised with a festive theme and linked to scenes designed to deliver holiday fun. Amongst Control 4's suggestions, for example, is a 'Yuletide Party' scene which can turn on a gas fireplace, cue multi-room holiday music, turn on Christmas tree lights, and light up the path to the house.
Such is the nature of personalisation and the breadth of options provided by Control 4 smart homes, however, that almost anything is possible.
If you would like to discuss your requirements for Control 4 home automation solutions please call us on 0800 195 4825.