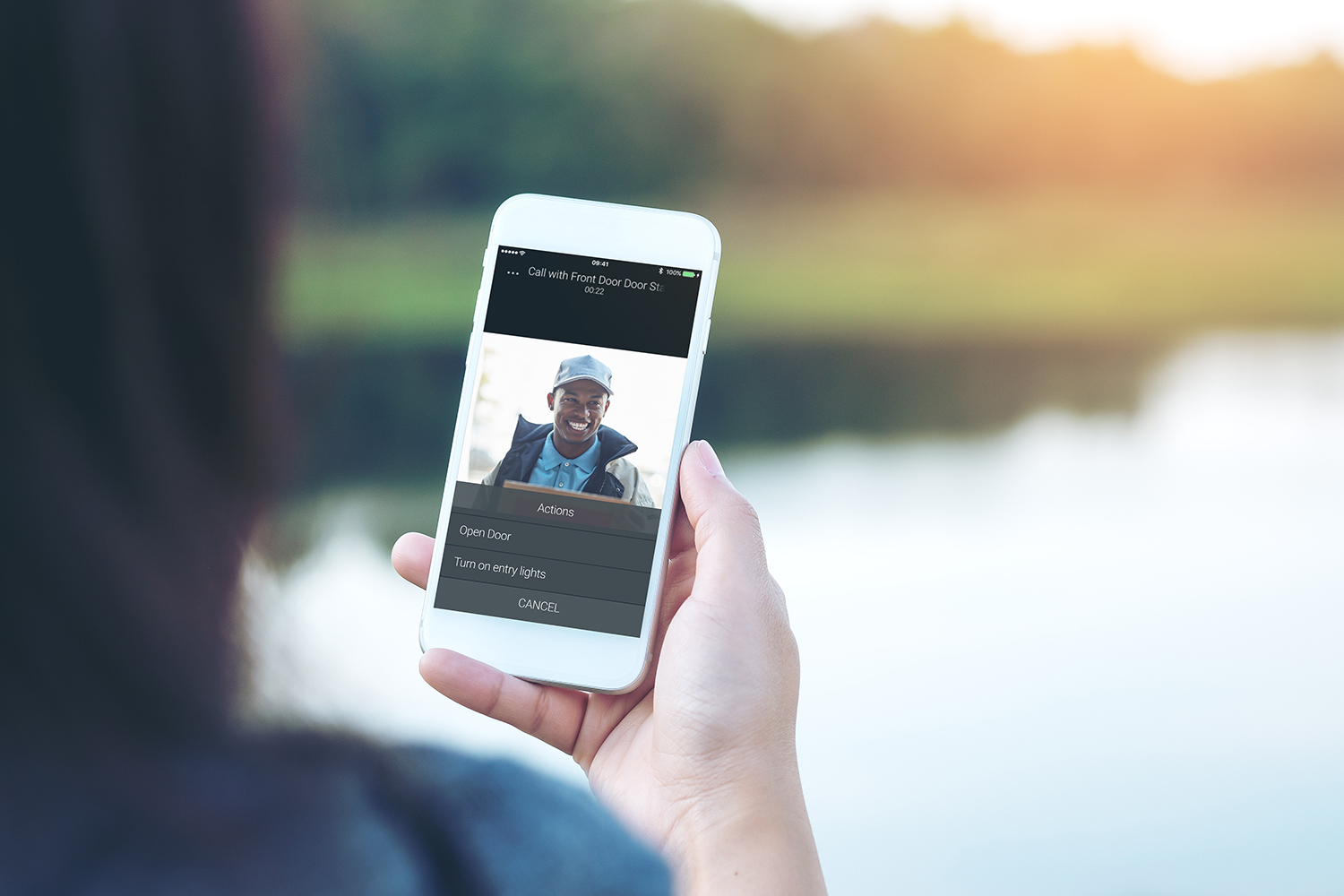 Control 4, a world leading home automation and smart control manufacturer, have this week released their new Intercom Anywhere peace-of-mind entry solution.
Allowing homeowners to speak to anyone at their front door and activate a home automation scene remotely from anywhere in the world, Intercom Anywhere also includes a new app for iOS and Android mobile devices.
By using Intercom Anywhere, owners of a home fitted with a Control 4 automation system will now be able to receive video intercom calls from a Control4 Door Station, enabling them to see and communicate with visitors at the front door or gate, whether they're home or away.
What's more, the system also lets homeowners see who their visitor is before answering the intercom call and can activate a home scene to turn on the lights, unlock the door or perform other, related functions.
Intercom Anywhere also makes it possible for a homeowner, whether they're in or not, to quickly activate alerts such as sounding an alarm, locking all doors, or turning on all interior and exterior lighting for additional safety measures.
Control 4's Intercom Anywhere app can be downloaded from the App Store or the Play Store, works with Control 4 DS2 door stations, indoor touchscreens and smart phones. According to Control 4 CEO, Martin Plaehn, Intercom Anywhere is an all-around solution to solve a multitude of problems for homeowners:
'Intercom Anywhere adds compelling everyday utility and capability to Control4 smart homes — elevating the "smart doorbell" through a comprehensive in-the-home/away-from-the-home peace-of-mind solution that unifies access control, video surveillance, security, and interactive communication.'
If you would like to discuss your requirements for Control 4 home automation solutions please call us on 0800 195 4825.