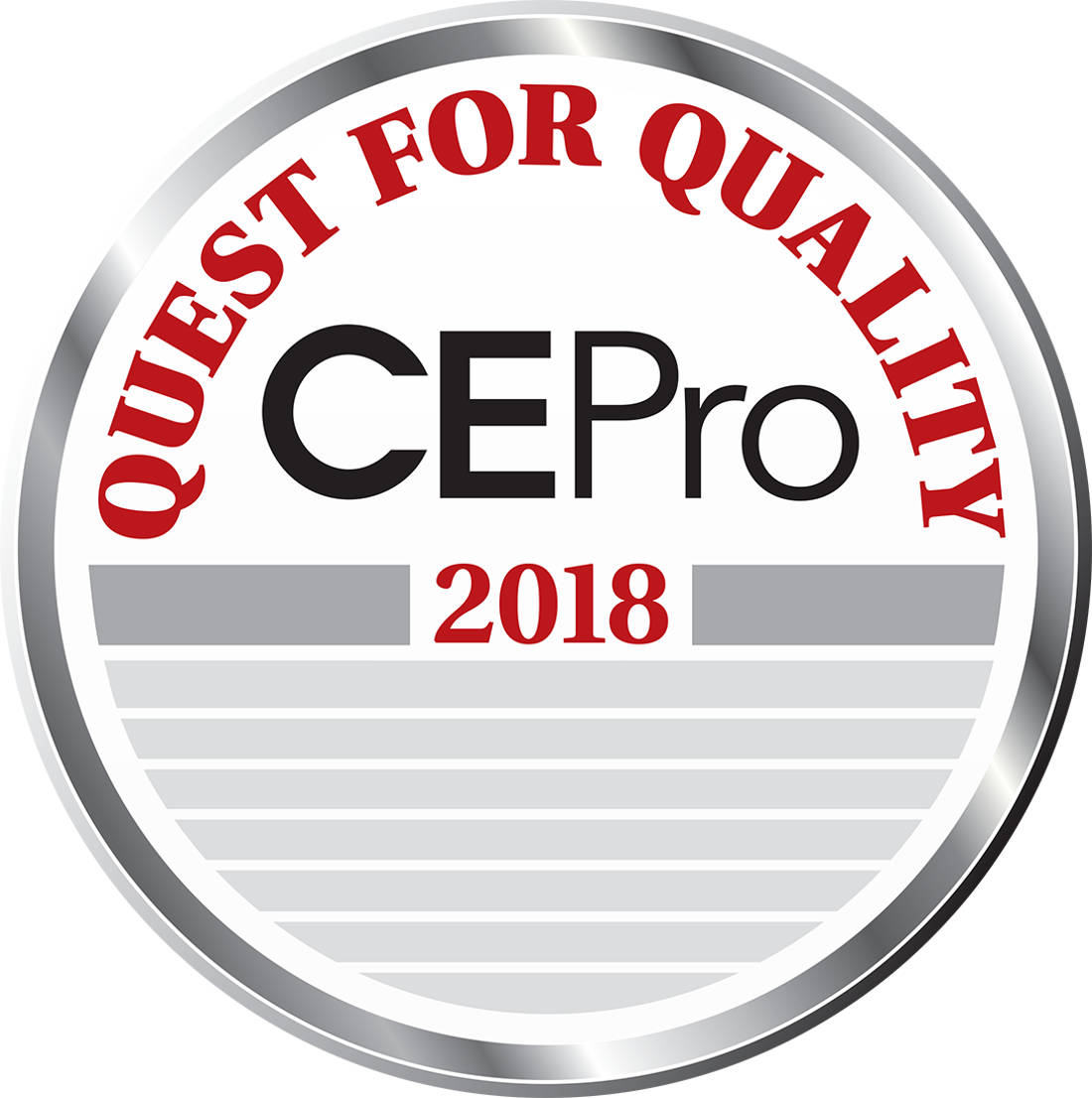 Control 4, a world renowned manufacturer and innovator of smart control and home automation solutions, have announced in the past few days that they won an unprecedented, industry record nine CE Pro Quest For Quality Awards.
The prestigious Quest For Quality Awards are held annually by CE Pro, a publication and website largely aimed at home technology professionals. Those professionals who read CE Pro are also the arbiters of the Quest For Quality Awards and vote for deserving manufacturers across 16 diverse categories each year.
Control 4's nine awards from those 16 categories, therefore, represents an impressive haul and is the most awards won by any one manufacturer in a single year in the entire history of the CE Pro Quest For Quality Awards.
The company's collection of titles included Platinum level awards for General Communication/Customer Service, RMR Support Programs, and Shipping Policies. Control 4 took home Silver level awards, meanwhile, for Technical Support, Sales/Marketing Assistance, Dealer/Integrator Website, Training Programs, Dealer Protection Policies, and Social Media Presence.
Speaking after the announcement of the company's record awards haul, Control 4's chairman and CEO Martin Plaehn explained why he felt his firm had done so well:
'The difference between us and other manufacturers in our industry is our commitment to our dealers…At Control4, we're unequivocal and unconflicted [sic]. We are building a powerful, professional, certified, localised, and highly responsive service delivery channel of independent dealers. We want them in every major city around the world and we want them to be specialists in solutions for the connected home.'
If you would like to discuss your requirements for Control 4 home automation solutions please call us on 0800 195 4825.