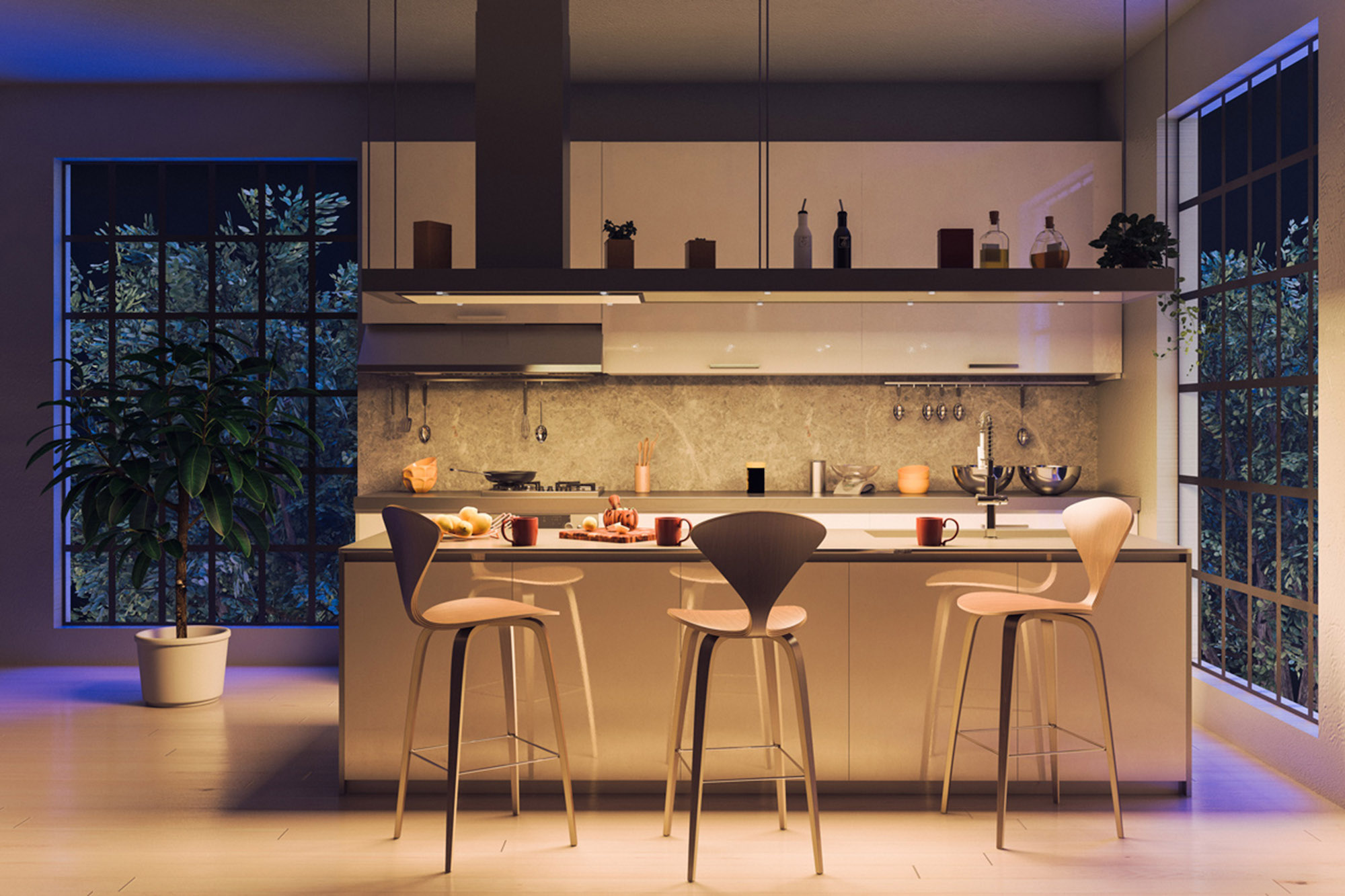 Control4, a world leading manufacturer of smart control and home automation solutions, made a number of announcements at the recent ISE 2019 tradeshow. One was the expansion of their KNX product line and related ecosystem with support for popular keypads.
The company have supplemented their already popular KNX line by adding native import capabilities for popular keypads, including Basalte, CJC Systems, Ekinex, Gira, Jung, Tense, and Vitrium. That enables home automation integrators to quickly add KNX keypads and create customized programming for a Control4 Smart Home.
KNX is a popular standard in a range of different countries and markets, including the UK. More than 100 Control4 KNX products were launched last autumn and more than 200 KNX ecosystem products can be supported natively by Control4. That means that Control4 delivers a fully-integrated experience.
The Control4 KNX Network driver, supported in the latest Control4 OS, natively connects to KNX devices within the home without requiring a third-party gateway device. That enables interoperability with the entire Control4 ecosystem, including support for Amazon Alexa voice control, where available.
Speaking about the expansion of support, Control4's CEO Martin Plaehn explained what it offered to smart home owners:
'KNX is a popular choice for lighting and HVAC integration by Control4 dealers, but it has been notoriously difficult to extend control to voice, audio, and video entertainment. By deeply integrating KNX products with Control4, we are bringing the power of Control4 audio/video entertainment, smart lighting, comfort, and more to a breadth of new customers.'
If you would like to discuss your requirements for Control4 home automation solutions please call us on 0800 195 4825.