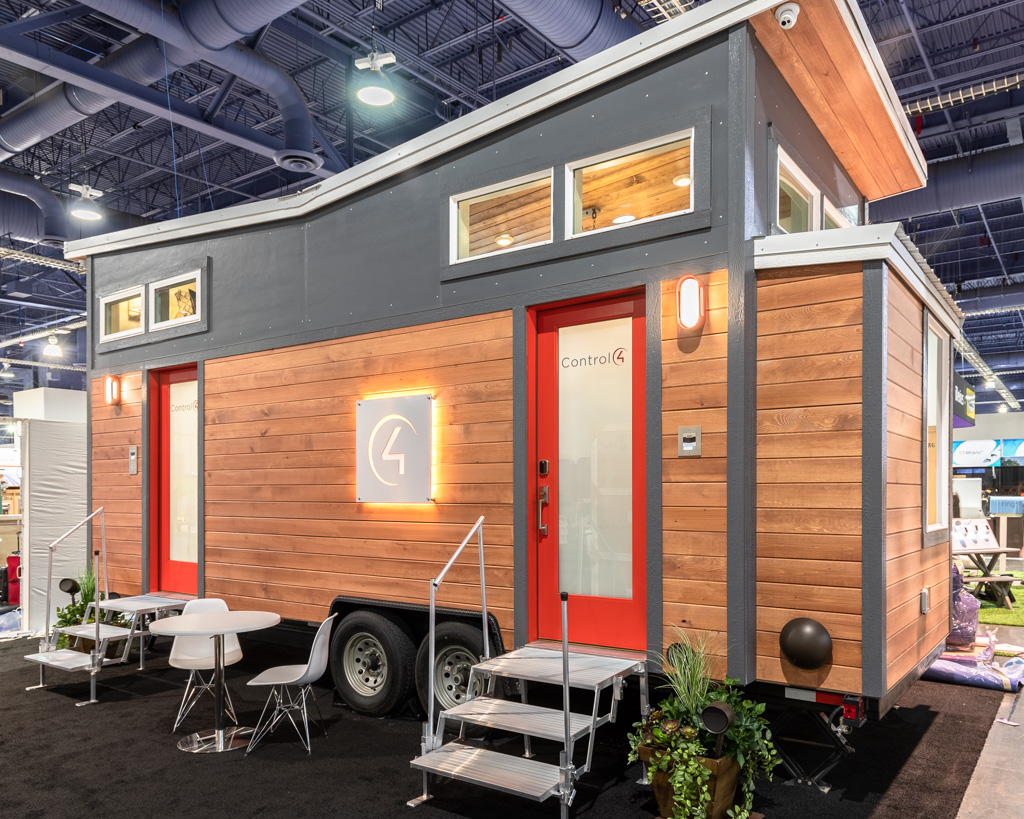 Control4, a world leading name in the field of home automation and smart control, recently unveiled a new tiny smart home. Shown off at the International Builder Show in Las Vegas, the home was described by Control4 as 'a gorgeous marriage of design and technology'.
The ultra-compact smart home measured just 250 square feet and was designed to give architects, builders, and designers an interactive, design-forward smart technology experience.
That experience was designed to give inspiration for smart lighting, Wi-Fi connectivity, and even intelligent appliances. What's more, it was aimed to introduce home automation technology and inspire creativity among interior designers, builders, and architects.
Small in stature, the Tiny Smart Home still delivered an authentic at-home feel combined with a fully-loaded smart home system.
The lofted bedroom, compact kitchen, and divided living space, featured dozens of entertainment and control devices. Those devices were connected with custom-engraved wall keypads, handheld remotes, touch screens, mobile devices and voice control.
Speaking about the display in Las Vegas Brad Hintze, Senior Director of Product Marketing for Control4, explained how the Tiny Smart Home could benefit both professionals and homeowners:
'The Control4 Tiny Smart Home is the best way for design professionals to begin envisioning how technology can be orchestrated to suit their design talents, perfectly complementing a homeowner's lifestyle…Though it's packed with a whole-home automation system, the technology is discreet so there is no compromise to the design aesthetic.'
If you would like to discuss your requirements for Control4 home automation solutions please call us on 0800 195 4825.