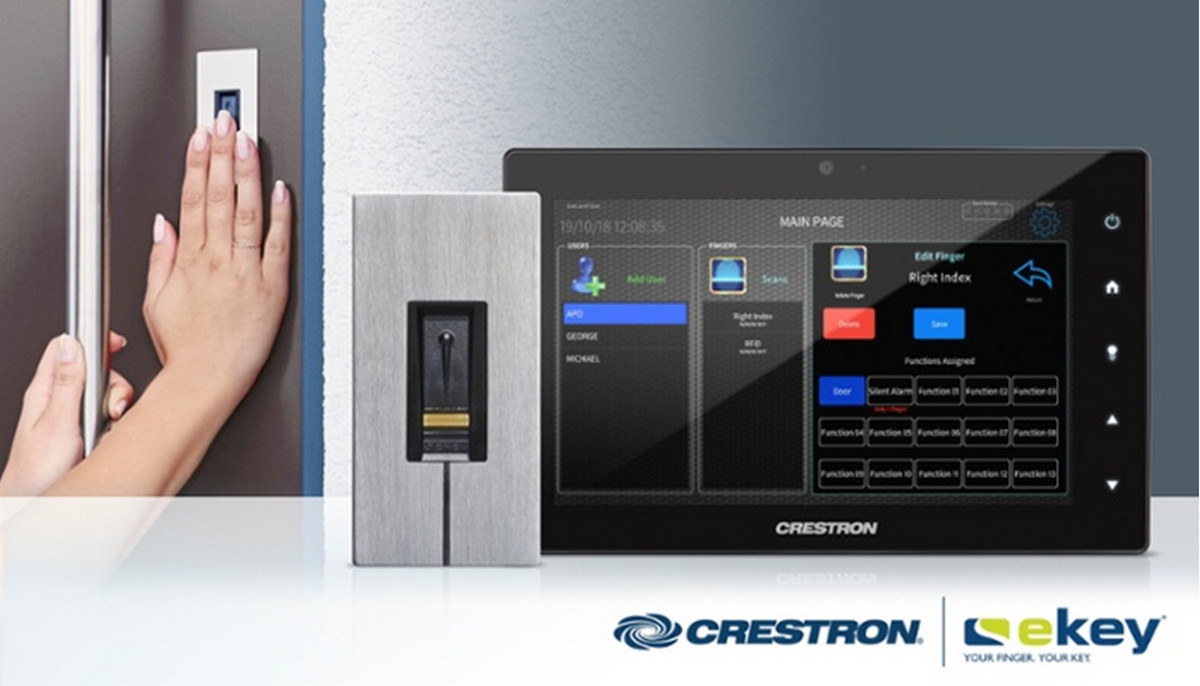 Crestron, a world leading company in the field of smart control and home automation, have in the past few days announced a new collaboration with ekey Biometric Systems GmbH; a leading provider of fingerprint access-control solutions.
Now that ekey are an official Crestron integration partner, their impressive range of wall-mounted fingerprint scanners can be integrated seamlessly with Crestron 3-Series control systems. That means that Crestron smart home owners can benefit from convenient one-touch door entry to their automation and security systems.
The kind of biometric entry which ekey solutions allow for enhances security by eliminating hackable 4-digit codes and the possibility of key or access card forgery. It was the search for that kind of additional security which led Crestron and ekey to collaborate, according to Crestron's global residential marketing manager, Michael Short:
'ekey and Crestron took up the challenge of making door entry more secure and convenient…To deliver on that, we focused on one of the aspects that makes us unique as human beings – fingerprints. Now, in essence, your finger is the key to your Crestron smart home.'
To add extra functionality, ekey's intelligent software detects the growth of childrens' fingers, minor injuries, and habit changes.
What's more, integration with Crestron also allows for the creation of custom tools to help users administer ekey-based access controls, for example, through a Crestron touchscreen. That means that multiple fingerprints from individual users can be captured to trigger different events.
If you would like to discuss your requirements for Crestron smart home solutions please call us on 0800 195 4825.