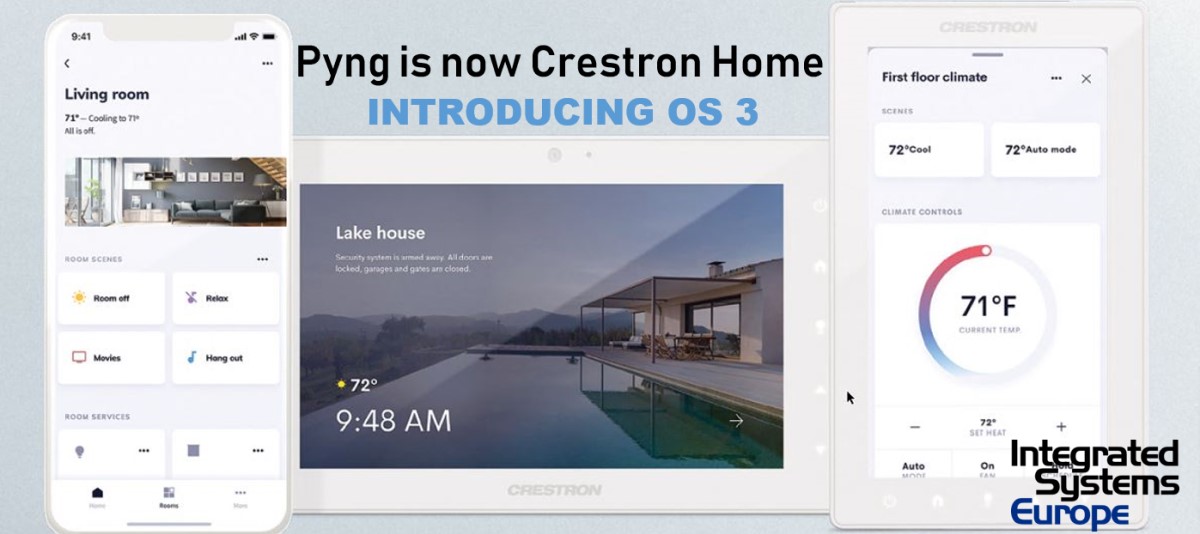 As one of a raft of announcements ahead of the upcoming ISE 2019 show, world leading home automation company Crestron Electronics have revealed that they are bidding farewell to their Pyng brand.
The home-automation products and cloud-based platform developed over the past five years which have had the Pyng label attached will continue to be available and built upon, but will no longer have the same name.
The company are replacing their Pyng messaging and branding by formally announcing "Crestron Home" OS 3 as the successor to Pyng OS 2. The change has been made, according to the company, due to a too common misconception about what Pyng solutions represent.
There is a feeling within the smart home industry that Pyng was still the little brother to other Crestron systems, which it began as in 2014. All that has changed, however, according to Crestron vice president of residential John Clancy:
'There is still a perception of it being a small system… The suggestion that this is a little kid's version of Crestron has to go away.'
Crestron Home OS 3, therefore, builds upon the progress already made by the Crestron Pyng OS 2 platform. It adds an entirely new user interface and customer experience, along with a raft of new features to completely shed the platform's supposed little brother image.
If you would like to discuss your requirements for Crestron home automation solutions please call us on 0800 195 4825.