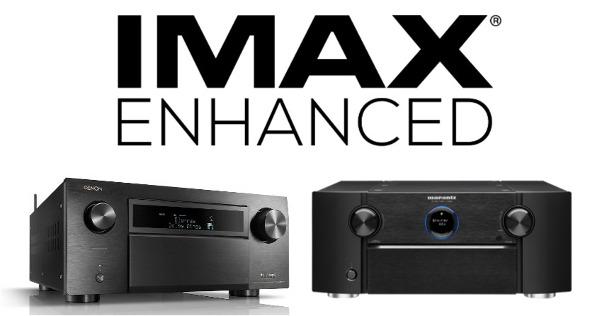 Sound United, the parent company of audio specialist brands Denon and Marantz, have in the past week announced a new firmware update to introduce IMAX Enhance technology to their audio visual products and solutions.
The newly announced firmware update will mean initially that the Denon AVR-X8500 AV receiver and Marantz AV8805 AV preamp/processor will be the first AV components equipped with IMAX Enhanced technology.
IMAX Enhanced has been developed in concert by IMAX and DTS, to certify digitally remastered Ultra HD/HDR video with immersive 3D DTS surround sound for delivery through certified audio and video products that meet performance standards and incorporate a proprietary suite of IMAX and DTS technologies.
In light of the announcement of the new update, Sound United issued a statement explaining the implications and potential benefits of giving Denon and Marantz customers access to IMAX Enhanced:
'As IMAX Enhanced content becomes available, owners of these products will have access to one of the most advanced audio and visual formats available… With meticulous adjustments modelled on how the IMAX theatrical sound system operates, this proprietary IMAX audio mix is translated for home theatre environments.'
If you would like to discuss your requirements for Denon audio or home cinema audio solutions please call us today on 0800 195 4825.