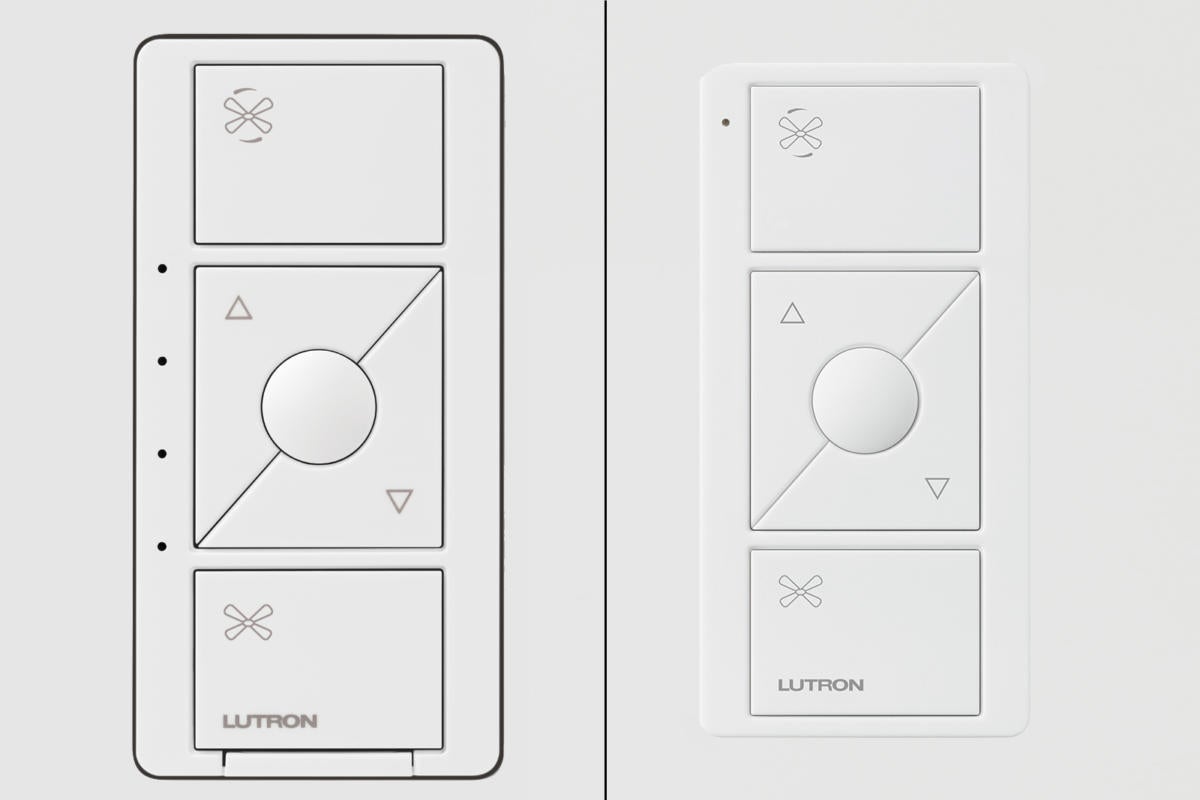 Lutron Electronics, a world leading manufacturer of smart lighting and home automation solutions, have in the past few days announced the addition of a brand new smart ceiling fan controller to their popular Caséta line.
The Caséta line of solutions from the company already includes products for controlling lighting, shades and much more, and thanks to the Caséta by Lutron Fan Speed Control any in ceiling fan can now be brought into the smart home fold.
The controller is designed to replace any existing fan control switch and features five buttons which turn the fan on and off, adjust the speed at which it spins by four levels, and select a favourite speed which has been memorised.
That smart control button is available as an in-wall fixture, but Lutron will also provide a compatible battery-powered Pico remote that you can keep on an end table in the living room or a nightstand in the bedroom.
Speaking about the new smart ceiling fan controller, Lutron's vice president of residential mid-market business, Matt Swatsky, explained how it fits within the company's vision for providing a holistic smart home experience:
'Caséta by Lutron has been a popular choice with some of the nation's largest home builders…The new ceiling fan control paired alongside Caséta dimmers, switches, and Pico remotes provides a clean, coordinated look throughout the home.'
If you would like to discuss your requirements for Lutron smart lighting or home automation solutions please call us on 0800 195 4825.