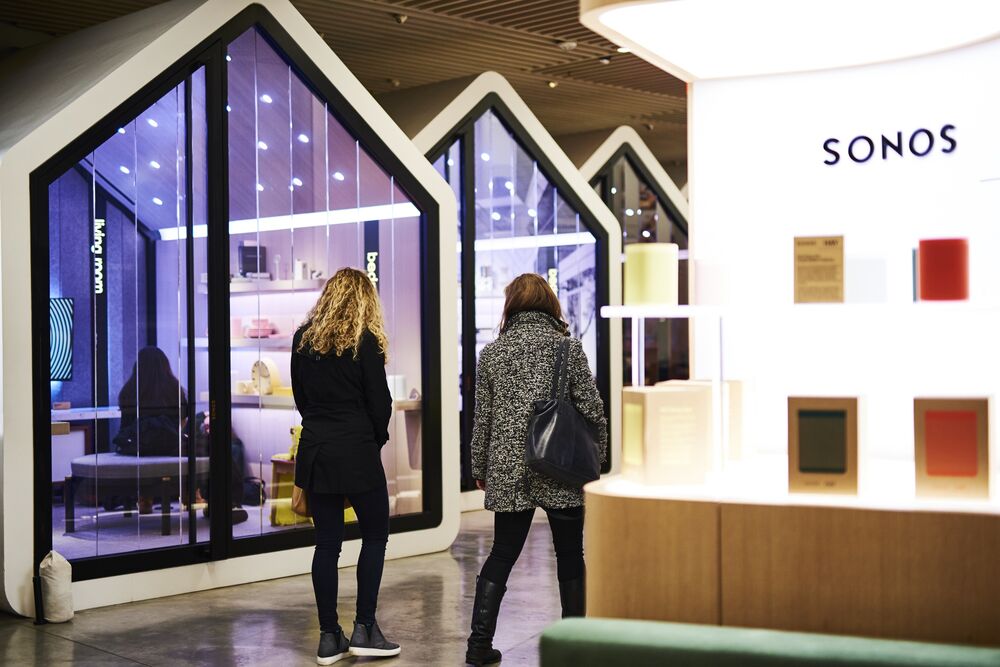 According to a recent report by the highly reputable Bloomberg, world leading wireless speaker manufacturers Sonos are looking to expand their product range by introducing new smart headphones.
Representing the company's first foray outside the home, Sonos' own wireless, over the ear headphones are already in the early stages of development. According to Bloomberg's sources, the headphones may be available from as early as next year and are likely to be priced at around the $300 mark (or currency equivalent).
As has been the main focus of their newest internet connected speakers, Sonos are reportedly concentrating on audio quality and the ability to work with multiple music services and digital assistants for the new headphones.
Sonos have already partnered with most of the leading technology companies, including Apple Inc., Google and Amazon.com Inc., and it is believed that the company have already begun approaching overseas manufacturers about producing the headphones.
The headphones represent a potential new area for Sonos, who are looking to grow and expand after going public this past August. Since their IPO, the company's stock has dropped over 25% but in a letter to shareholders revealed that they felt tackling the market for music outside of the home could prove profitable:
' We plan to push our boundaries by investing resources to make the experience of Sonos outside the home a reality.'
If you would like to discuss your requirements for Sonos audio solutions please call us today on 0800 195 4825.