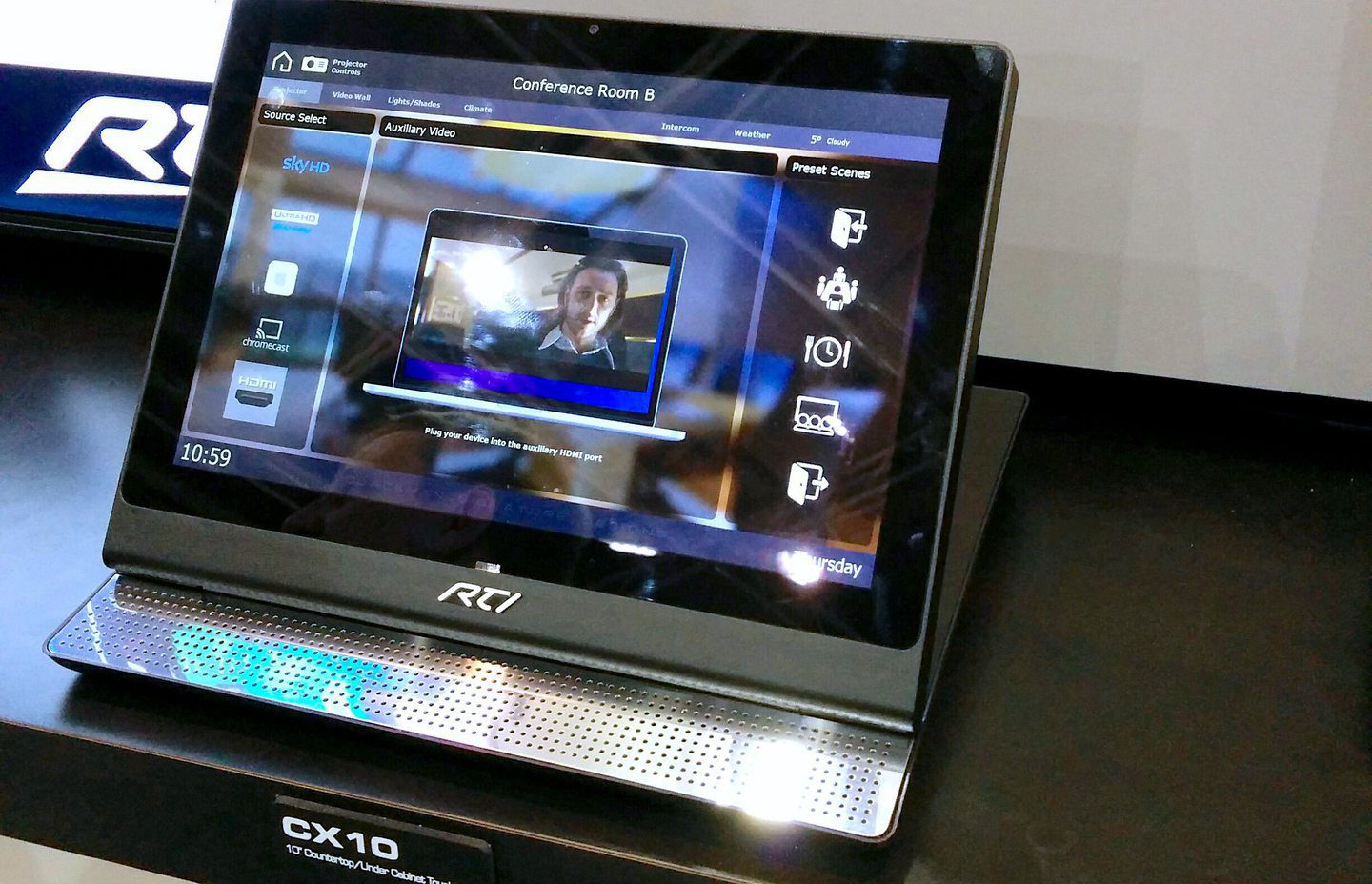 Market leading residential and commercial smart control and automation manufacturers, RTI, have announced that they are now shipping their all-new CX10 Touchpanel. Described as a countertop/under-cabinet Touchpanel, the new product is described by the company as delivering an intuitive control and a high-end entertainment experience in a versatile touchpanel interface.
Boasting an integrated 10-inch, touch-capacitive 1280×800 WXGA-resolution LCD screen, the CX10 makes it simple and intuitive to the environment and entertainment. That's not all, either, as each touchpanel is also a vibrant HD video display supported through an integrated HDBaseT input and stereo speakers.
Easy to mount in a variety of ways and a plethora of locations, the CX10 display has a tilt range from 10 to 90 degrees for the best viewing angle possible. Adding to the user-friendliness still further, the touchpanel also offers video intercom support and a built-in composite input to view video from security cameras and other devices.
On the smart control side, too, the CX10 Touchpanel features a proximity sensor which allows the display to automatically come to life when approach, as well as being able to automatically adjusts the backlighting for the best visibility through an ambient light sensor.
Speaking about the new product, RTI's vice president of global sales Mike Everett was bullish about the touchpanel's benefits and features:
'The CX10 is a step up in touchscreen size from our CX7, which will give our dealers more space to create a custom interface, but the features that set this unit apart are the ability to watch HD video, built-in video intercom, and amazing installation flexibility.'
If you would like to discuss your requirements for RTI smart home automation solutions please call us today on 0800 195 4825.