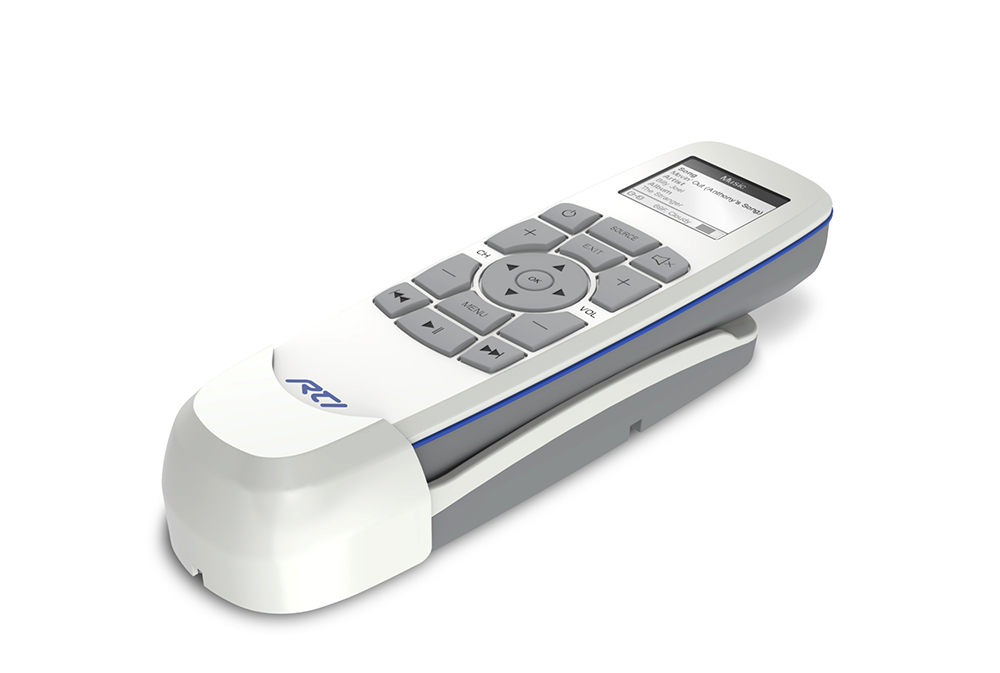 Remote Technologies Inc., a leading supplier of smart control and home automation solutions, are adding an innovative new line to their range of control solutions.
Named the RTI U3 Weatherproof Controller, the new remote is primarily designed to allow homeowners to control electronics in outdoor environments without having to interrupt their activities.
The U3 is engineered to reside in environments that are too harsh for standard remote control products like bathrooms, pools, and hot tubs. The primary feature that makes the remote suitable for such environments is its specially designed chassis.
That sealed chassis delivers when it comes to making the controller water and weather proof, and employs a combination of an interactive display and hard buttons that can be custom programmed.
RTI also point out that the new U3 Weatherproof Controller utilises inductive charging and wireless programming updates to support the sealed chassis. That eliminates the need to plug cables into the remote.
The company's announcement of the new remote also highlighted the fact that it combines the power and convenience of its E-Ink display with a selection of hard-button keys. They claim that that serves to streamline device and system control.
Making the U3 absolutely ideal for outdoor environments, its display is also designed to be easy to read in bright light environments and can be customised through the use of companion design templates.
The RTI U3 Weatherproof Controller is set to be available from June 2019.
If you would like to discuss your requirements for RTI smart control solutions please call us on 0800 195 4825.