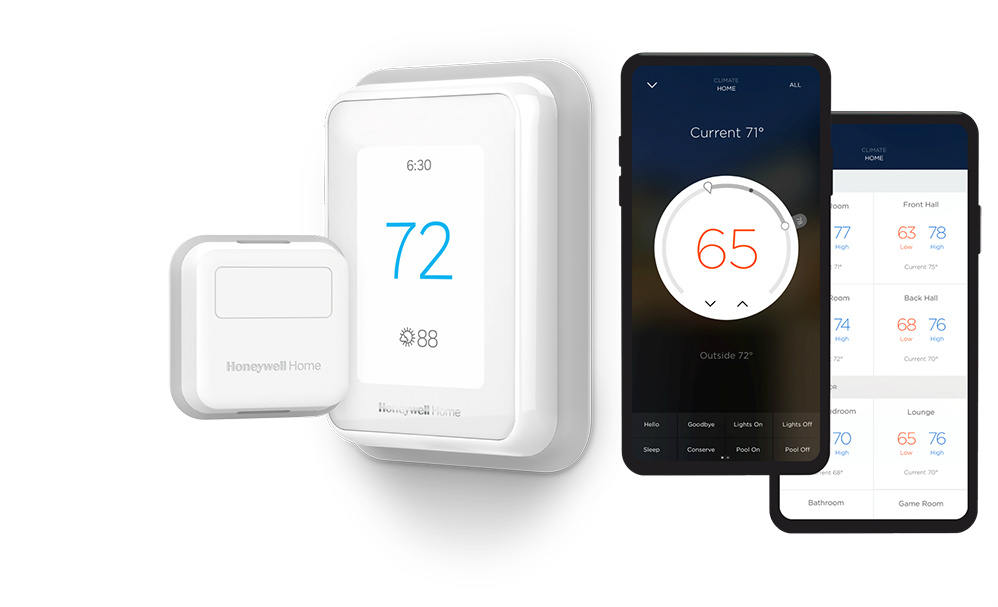 Savant, a world leading firm in the field of smart home technology, have in the past few days announced that their control platform is now compatible with Resideo's Honeywell Home T Series Smart Thermostats.
According to the company, the newly available cloud-to-cloud integration delivers the most intuitive operation imaginable, including voice control via Savant's touchscreen Pro Remote and Pro 8 app. It is the Honeywell Home T5, T6, T9 or T10 PRO Smart Thermostats from Resideo which are now compatible with Savant's smart control platform.
Owners of those thermostats will now be able to simply say, "I'm hot" or "I'm cold" into the Savant Pro Remote to trigger a 2-degree adjustment of the temperature setting. What's more, users can also integrate climate adjustment as part of the Savant Scene engine to give them one-touch or voice command access to instant comfort.
Savant showcased the new collaboration at the recent 2019 International Builders Show (IBS). Speaking after the event, Savant's vice president of business development Craig Spinner explained his excitement at the link-up with Resideo:
'It is especially meaningful to builders and custom integrators that two innovation leaders in the smart home industry have come together to bring elegant, intuitive climate control functionality to consumers…We are thrilled to be able to showcase this functionality at the 2019 IBS Show.'
If you would like to discuss your requirements for Savant smart control solutions please call us on 0800 195 4825.