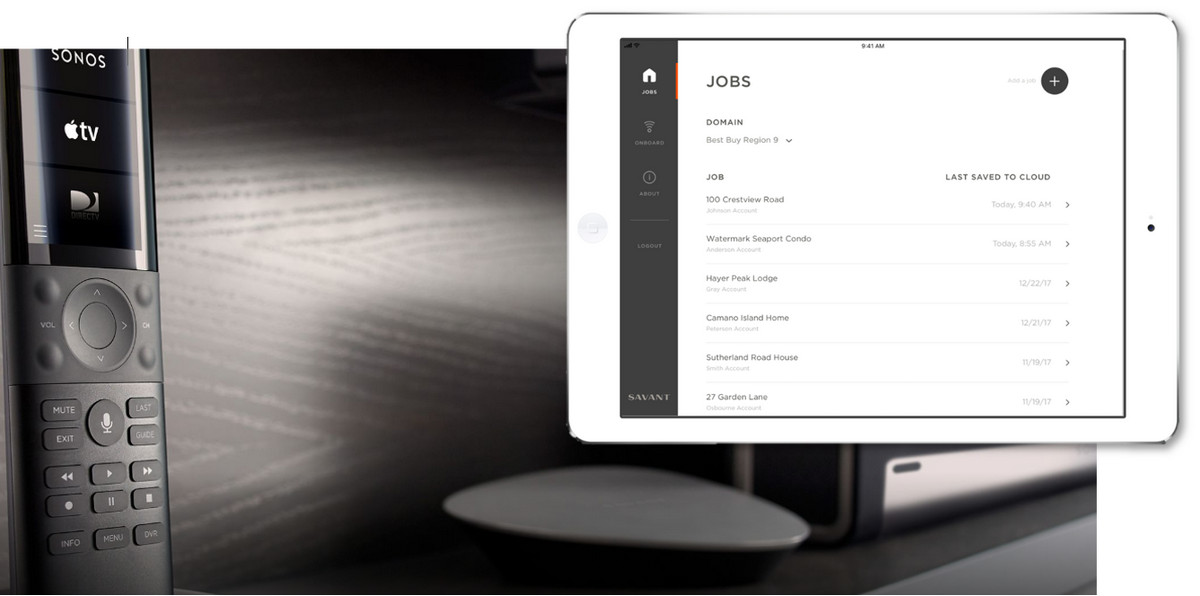 Savant, a world renowned manufacturer of home automation solutions, have in the past week announced that they have launched two new cloud-based platforms for home automation configuration and management.
Named Savant Central Management and Savant Studio, the two new software platforms are designed to make it easier for home-automation pros to program systems from a mobile app and manage their clients and projects in a single cloud-based portal.
Savant Central Management provides a single place to manage customers and jobs. With permission, therefore, integrators can see at a glance what's going on in a client's Savant connected smart home.
The Savant homeowners, meanwhile, can access Savant Central Management on their side via the Savant Pro app, allowing access for as little as an hour or as long as the project requires.
Central Management also facilitates customer service with remote diagnostics, time/date-stamped systems logs, remote maintenance and configuration capabilities.
Savant Studio is a new iOS app that enables integrators to configure systems in the field via an iPad. The platform is designed to work with the Savant S2 Host Controller, and allows for the deployment of entry-level systems end-to-end without a computer, including Savant's "full range of features and services" such as Savant Music, lighting and climate controls.
If you would like to discuss your requirements for Savant home automation solutions please call us on 0800 195 4825.