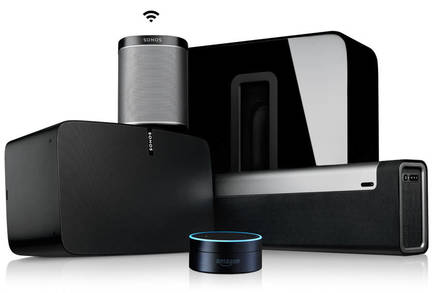 World renowned wireless speaker and multi-room audio specialists, Sonos, are launching a new privacy policy in the coming days. It has also been announced and widely discussed that once the policy comes into effect, those customers who decline to accept the changes will no longer be able to download future software updates.
The plan and policy from Sonos was shared and explained in a blog post this past week, from the company's chief legal officer Craig Shelburne. The blog post explained that Sonos have always collected functional data from their device but that now they plan to collect more, in order to improve how customers experience their products.
That desire to collect more information comes partly as a consequence of new capabilities such as voice control through Amazon Alexa and other third party collaborations, and partly in order to better understand how customers utilise their speakers and devices.
Sonos users will be able to opt out of providing some data but not all of it, and if they do decline the changes there will be consequences for their devices. That was explained by a Sonos spokesperson in the past few days, who also tried to allay some of the fears which the company's plan has fostered:
'If you choose not to provide the functional data, you won't be able to receive software updates…It's not like if you don't accept it, we'd be shutting down your device or intentionally bricking it.'
If you would like to discuss your requirements for Sonos multi-room audio solutions please call us on 0800 195 4825.