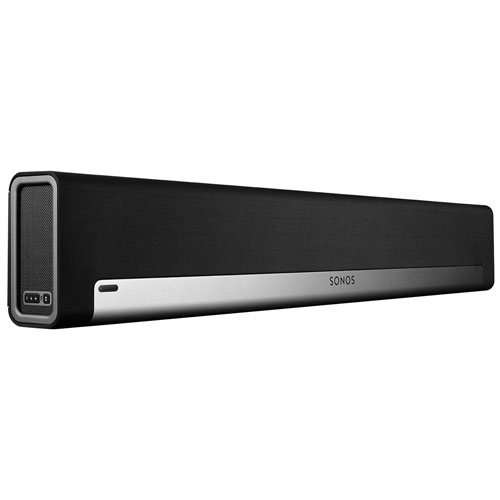 A new FCC filing from multi room audio and wireless speaker specialists Sonos suggests that the company could be developing a new satellite speaker to work with their existing Sonos Playbar soundbar.
Details are sparse within the filing, which was originally discovered by publication Variety, but those which can be gleaned provide some intriguing hints about the new speaker.
Throughout the filing, the new satellite speaker is given the model number S18 and is explained to feature both Wi-Fi and Bluetooth connectivity. That suggests that the satellite speaker could bring true surround sound as well as voice control – like Alexa support – to the Playbar.
Later on in the filing the Playbar is described as being the 'master device' for the S18 satellite speaker, which itself is referred to as a "wireless smart speaker (right)."
This has been taken to reveal that the S18 will be able to connect to the existing Playbar – presumably in a right + left configuration – to expand the Playbar's capabilities.
There were no photographs or designs featured within the public version of the FCC finding and much of the other information it contained was redacted.
The potential S18 speaker, then, remains something of a mystery and this was compounded by the fact that Sonos declined to comment when approached about the filing by Variety.
If you would like to discus your requirements for Sonos multi room audio solutions please call us on 0800 195 4825.