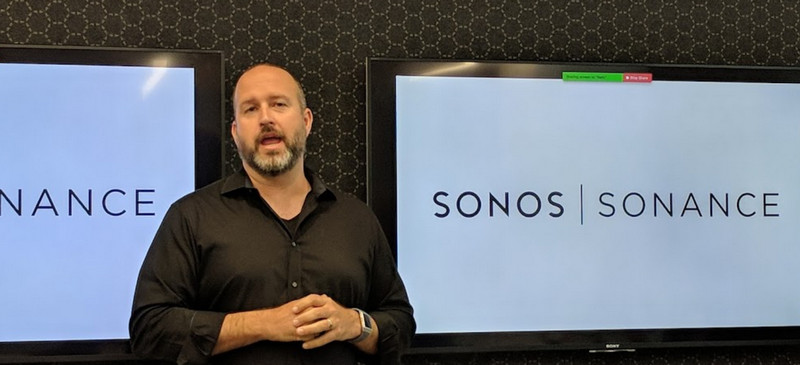 World leading audio specialists Sonos and Sonance, a leading loudspeaker manufacturer for the smart home industry, have announced a new collaboration which is due to give rise to at least three new products optimised for the Sonos Amp.
Due to be widely available in the early part of next year, the three new products will comprise an in-wall speaker, an in-ceiling speaker and an outdoor speaker, with the whole trio – and presumably any other product lines – being co-branded but marketed and sold by Sonos.
According to the announcement from the two companies, Sonos and Sonance have worked jointly on the devices with Sonos delivering 'acoustic engineering and software' and Sonance offering 'industry expertise'.
The three (or more) new devices are to be specifically optimised for use with the newly launched Sonos Amp and have been developed so as to give Sonos more control over the end-to-end audio experience.
Sonos haven't revealed the exact nature of the connectivity which will link their Amp with the new devices but have stated that the Sonos Amp will be able to automatically identify the speakers, and optimise the audio system for the listening environment via Trueplay.
Trueplay allows users of iOS controlled mobile devices to open an app which can auto-adjust compatible speakers to perfection. The new Sonos/Sonance speakers will be compatible whether they are installed in-wall, in-ceiling or outdoors.
If you would like to discuss your requirements for Sonos audio solutions please call us today on 0800 195 4825.