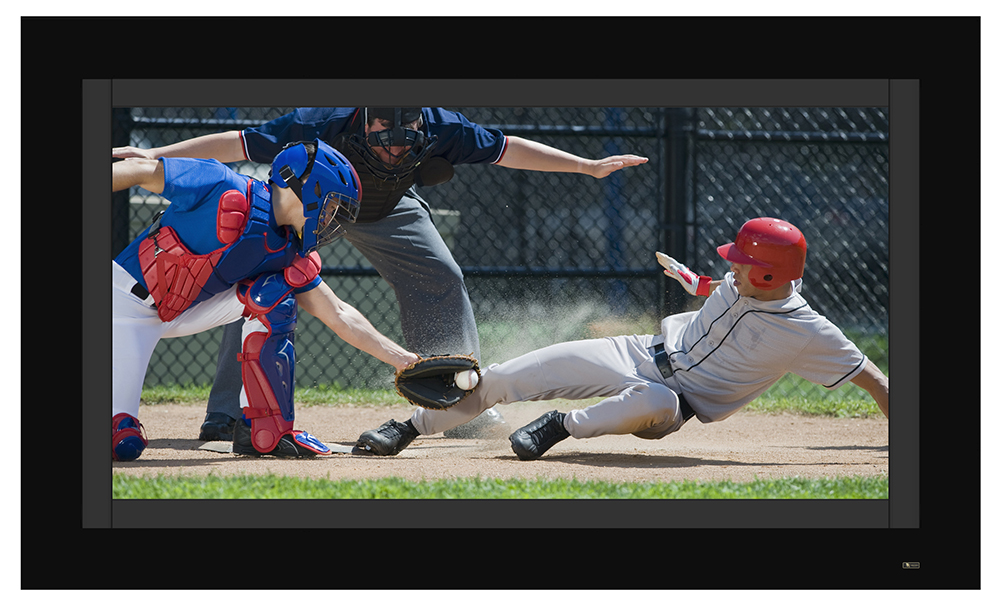 Stewart Filmscreen, a world leading manufacturer of home cinema screens and related home cinema solutions, have recently introduced their redesigned four way masking Director's Choice screen.
First rolled out last month at the CEDIA 2018 trade show in San Diego, California, the Director's Choice screen is claimed to provide up to 30 percent more screen viewing area than traditional projection screen products.
One of the main elements of the new Director's Choice screen, and one of the things that make it truly forward thinking according to Stewart Filmscreen, is its new frame. That frame is up to 75 percent smaller than the previous generation product, making it more suitable for a wider range if installations.
The newly redesigned Director's Choice screen, too, is slated as being able to correctly display a choice of aspect ratios. That's thanks to the screen's variable four way masking system that eliminates vertical and horizontal black bars around video images.
Another innovation which makes the Director's Choice even more user-friendly, is the fact that it can be provided in a choice of Stewart Filmscreen's screen materials, including the company's GrayHawk, FireHawk, Phantom HALR, StudioTek 100 or StudioTek 130 alternatives.
President and CEO of Stewart Filmscreen, Shannon Townley, explained the general thinking behind the introduction of the new screen:
'Today's homes present challenges which can't be served by a one-screen-fits-all approach…Design is at the forefront, image is everything, and consumers are looking for larger screens sizes…That is why Stewart Filmscreen produces bespoke screens for nearly every type of environment.'
If you would like to discuss your requirements for Stewart Filmscreen home cinema solutions please call us on 0800 195 4825.