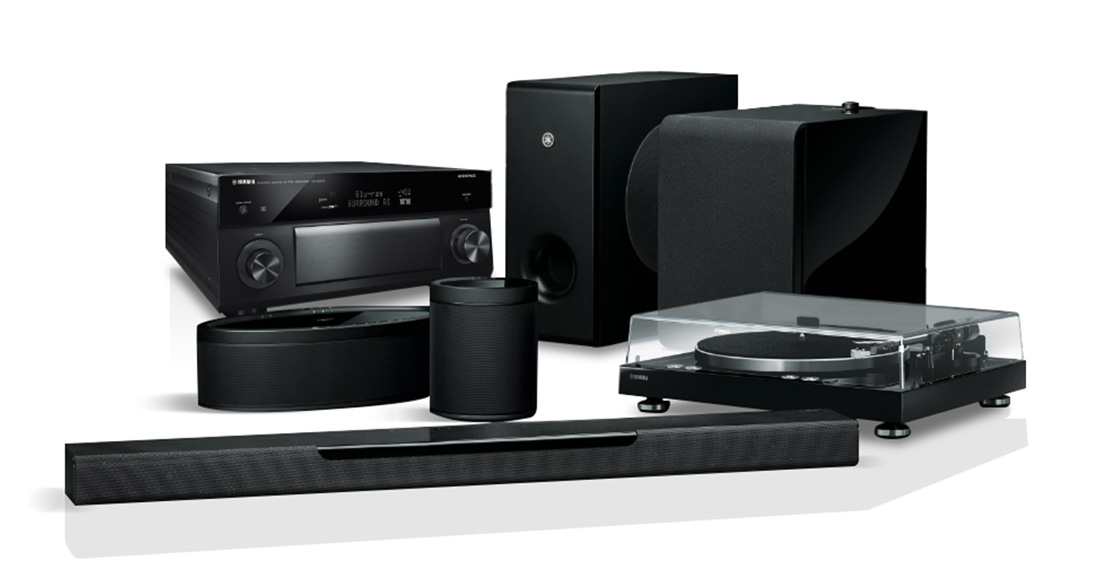 URC, a leading manufacturer of smart control and home automation solutions, have in the past few days announced new agreements with Yamaha and HEOS.
The newly formed partnership with Yamaha means that URC now offer control drivers for Yamaha's MusicCast whole-house audio platform. MusicCast is available in products throughout Yamaha's product line, including A/V receivers, soundbars, dedicated multizone streamers, and even turntables.
All of those different products, therefore, can now be controlled using URC's Total Control 2.0 series of control products. That MusicCast compatibility builds upon the already existing relationship between URC and Yamaha.
The new Yamaha Total Control 2.0 driver provides two-way control for MusicCast streaming services, including Pandora, Deezer, TIDAL and Internet radio. It can be used with a single Yamaha product or as part of a multi room audio setup.
By partnering with HEOS, URC are offering more than just control drivers for HEOS whole home audio solutions. URC dealers can now purchase HEOS solutions directly from URC, including products such as the HEOS Bar, HEOS Home Cinema, HEOS Drive, HEOS 7, HEOS 5, HEOS amp and HEOS Link.
The HEOS Total Control 2.0 module provides two-way communications with all HEOS products located on a local network. It also allows users to browse built-in HEOS music services and control the volume levels of HEOS components.
Lars Granoe, vice president of product development at URC, explained the company's excitement at launching the module:
'The rich Total Control 2.0 graphics paired with the overall speed and performance of the module are really impressing people, and we couldn't be more excited to bring it to market.'
If you would like to discuss your requirements for URC whole home audio solutions please call us on 0800 195 4825.